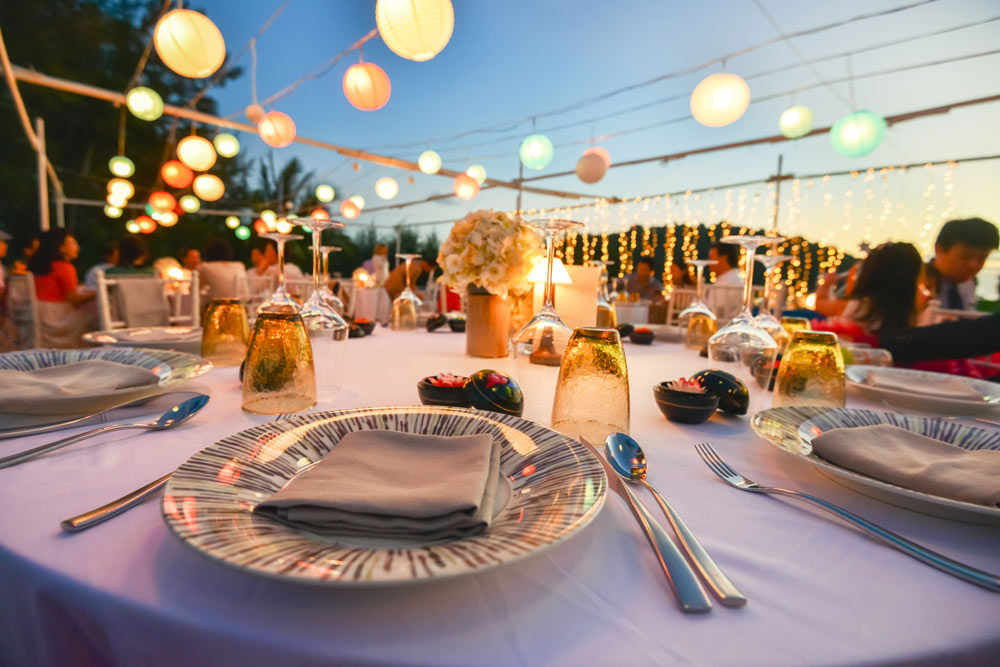 Looking for ways to boost resident interest and attendance at your community event? Here are four tips from Evergreen's Giselle Rodriguez, who planned a sold-out Valentine's Masquerade Dance with her team at Bellalago, and most recently, hosted a well-attended Father/Daughter dance and platter dinner.
Tip #1: Tailor Events and Themes to the Community
This may sound obvious when coming up with event and theme ideas, but boost interest by considering your community demographics.
If your residents are mostly families, plan a variety of events—some for kids, some for adults. Plan pool parties, spring carnivals, Easter egg hunts, trick-or-treating parties, etc, that are great for families, and then also offer adult-only events like Parents' Night Out or Ladies' Pampering Day.
If your community comprises of active older adults, you might focus on shows, theater outings, and live band events.
Smaller communities with limited gathering spaces might be perfect for simple occasions like wine and cheese nights, pizza parties, or excursions. Communities weighted with a specific ethnic makeup could enjoy events like a Greek festival, Latin night, Hannukah party, etc.
Tip #2: Get the Word Out!
Call attention to your upcoming event by actively promoting it. Create a flyer for the event that is eye-catching, colorful, and contains all relevant details.
The more information you provide in your promotional materials, the better your turnout will be. Is the event ticketed or free? Is it for families or adults only? Are you having a live band? A specific DJ? A certain performer? Is the event catered? What's on the menu? What's in the buffet? What's for dessert? Will there be alcohol?
Make sure all the details are listed on the flyer. Have the flyers available throughout your community—at your amenity center front desk, in the bathrooms, in the gym, in the meeting rooms. Post flyers on bulletin boards at pools and community centers, sports fields, pickleball courts, and main-road entry points. Display them in your community bistro/cafes, club rooms, and admin center.
Email a digital flyer to all residents. Post the event on your community website and on your Facebook and Instagram pages.
Tip #3: Get the News Out Early
Some residents plan their travels and vacations around your annual community events. If you plan your event far enough in advance, then your residents can get it on their calendars and make sure they're in town for it.
If it's a ticketed event, have the tickets available early as well.
Tip #4: Decorate the Amenity Center 2-4 Weeks Ahead
A busy resident might miss an emailed flyer or a Facebook post, and a bulletin board might go unnoticed. However, decorations in the amenity center entry area are hard to miss. Even if the event is off-site, decorate the lobby or vestibule of your amenity center to create that hook.
To publicize the Paris-themed Father/Daughter dance, Giselle set up a six-foot Eiffel Tower in the Bellalago Amenity Center entrance, which grabbed people's attention and reminded them of the event.
Decorations build excitement and anticipation. Fliers and emails provide solid information. A well-planned theme inspires and motivates participation. If you follow these four tips, you'll be on your way to a successful event!