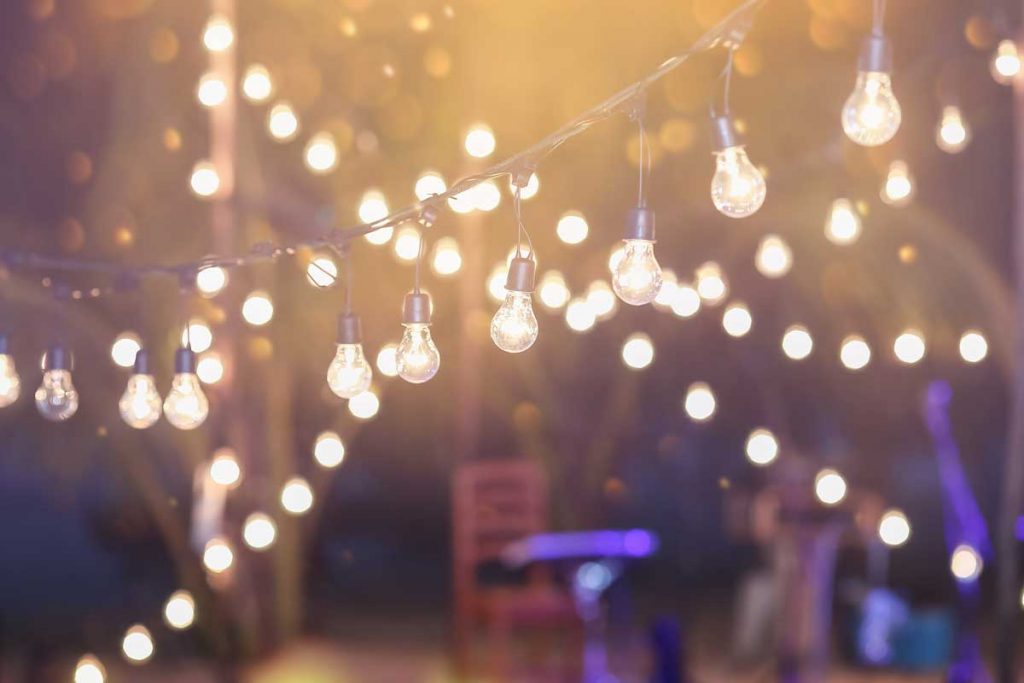 How do you take a holiday traditionally celebrated by twosomes and turn it into an elegant evening party for a bunch?
The Event Creation
Giselle Rodriguez and the Bellalago Evergreen Lifestyles team did just that this year when they put on a Valentine's Masquerade Dance for 84 residents at Bellalago in Kissimmee, Florida.
Rodriguez is the Membership Coordinator and volunteer event planner for Evergreen Lifestyles Management at Bellalago. She interacts with the Bellalago HOA leadership to care for the growing planned community of over 1575 homes on the shores of Lake Tohopekaliga (Toho for short). Most of the residents live there year-round, although some are seasonal.
For the Valentine's event, held Saturday, Feb. 11, Rodriguez researched ideas of how to throw a great party that would be elegant, romantic, and unforgettable. She scoured Pinterest and other idea sites and came up with an overarching vision: a red-carpet dinner-under-the-stars masquerade dance.
Not Your Same Old Pool Deck
The venue was the Isles of Bellalago amenity center, a resort-style complex with a large curving pool, waterpark area and expansive decks.
Clearing the deck chairs and tables from the poolside area was no small task, but Bellalago's maintenance staff and Lifestyle attendants all pitched in to get it done. To give guests the feeling of dining under the stars, Rodriguez rented two huge clear-top tents. She had these set up beside the pool with 13 tables arranged underneath.
The tables were covered with black cloths and decorated with lantern centerpieces, real rose petals, gold charger plates, and formal napkins.
Masks were set at every place—black lace for women and classy black for men. The chairs, also rented for the occasion, were gold and black. ("It was like a wedding! Very elegant!")
The entry area of the Isles of Bellalago Clubhouse was cleared of furniture. Guests arriving for the party walked through the clubhouse on a red carpet flanked by red, white and black columns.
Greeting them outside was a pool deck transformed: the tents, lit with long strands of twinkle lights; elegant table settings; palms wrapped in lights; burning tiki torches; and glowing red lanterns along the edges of the pool.
White beach balls, rose petals, and candles floated on the surface of the pool, lit from underneath by submersible lights.
Fine Dining and Fun Dancing
The ticketed event ($25/person), which was sold out, included three drinks, hors d'oeuvres, and a buffet style dinner. The menu selection included bacon-wrapped chicken, chef-carved prime rib, roasted potatoes, vegies, spring-mix salad, and shot-glass desserts.
DJ Billy Drysdale had been flown in from South Carolina for the occasion. He performed live, singing romantic songs that spanned various genres, and dj'ed the dance music. He also emcee'd the games, which included one that culminated in acknowledging the couple that had been married the longest.
The evening began with a mingle hour during which guests could visit the cocktail tables and bar and have their photos taken by a photographer against a romantic cruise-style backdrop. Then followed dinner, dancing and games. It lasted from 7 to 10:30 p.m. on a night when there was a spectacular full moon hanging in a clear sky.
Unanimous Approval
Guests loved the event. The 56 feedback cards turned in held the evidence: "Best event ever," "Food amazing, entertainment amazing, staff amazing," and, "How did you make our pool deck look like something from the cover of a magazine?"
Rodriguez was very pleased with how everything turned out. The vision she had had for the event had come to life, even down to the rolling Candy Table attended by Lifestyle staff dressed as Queen of Hearts ladies.
She credits the team of 10 Bellalago employees and staff for making it happen. "Without the Lifestyle team, it wouldn't have been possible," she says. It also wouldn't have been possible, she says, without the managers that trusted and encouraged her with leading the event.
Staff like Rodriguez are why Evergreen sets the bar for property management companies in Florida. She and her managers and team created a beautiful event for Bellalago residents, and they'll be talking about it for a long time to come.