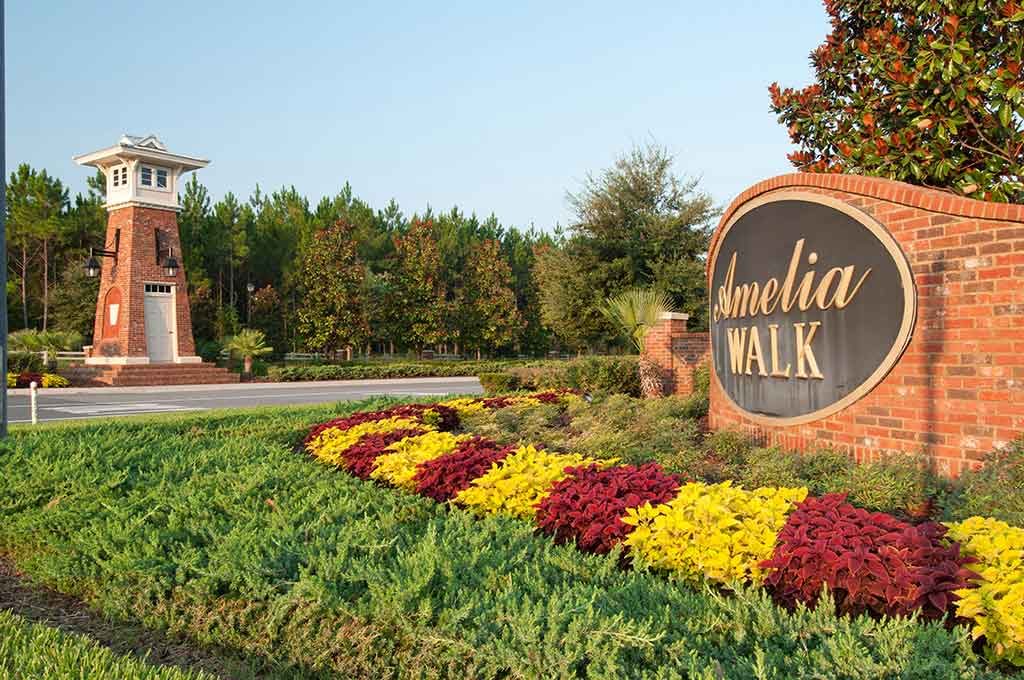 "Like a thirsty plant that gets watered and comes back into bloom." That's Jennifer Erickson's description of Amelia Walk in Fernandina Beach in northeast Florida near Amelia Island.
After the original developer filed for bankruptcy during the downturn, Amelia Walk went through several tough years of stalled-out sales. Builders were disinterested; no one wanted to buy lots because of the fiscal condition of the community and its compromised visual state. Residents of the 79 existing homes suffered from a revolving-door of the onsite facility and common area management position and the lack of funds to keep the place looking good.
Evergreen Lifestyles Management (ELM) nevertheless saw the potential in this community and took on the facility management role in 2014. ELM's North Florida Regional Manager Wesley Hunt, J.D., LCAM, & CMCA, began the hard work of reclamation.
The Road Back
Wesley started by cleaning house and hired many new vendors, including a new landscaping company. Revitalizing the landscaping was an immediate priority, and a critical one, because of its impact on the presentation of Amelia Walk both for current residents and potential buyers.
In that first year, Wesley had trees cut back, various irrigation repairs and replacement items completed, and control of the landscape beds regained. During that time, Wesley also had the access control system on the Amenity Center repaired, which resolved a long-standing access-card issue for residents trying to use the facilities.
In Year Two (2016), Evergreen took over Amelia Walk's HOA management side as well and continued to execute the next phase of improvements: pressure-washing of the Amenity Center and sidewalks and replacement and repairs of the pond fountains.
Enter the Builder and New Staff
In that year, builder AV Homes came in and bought all remaining lots in Phase 1 of the community (approximately 69 lots). They have since purchased all of Phase 2 lots. Evergreen's leadership, and its track record of outstanding community management, gave AV Homes the confidence to invest in the future of Amelia Walk.
The end of 2015 also saw Lifestyles Director Jennifer Erickson come on board. Bringing a vault of experience in community management, Jennifer integrated seamlessly into the management of Amelia Walk, taking on responsibilities that freed Wesley to extend his focus to other Evergreen properties in north Florida.
Jennifer was excited to become part of the effort in bringing Amelia Walk back to life. She had seen it when it first opened, through the years of its decline and struggle, and in its recent infusion of quality leadership, resources, and builder investment. She jumped in and put on all hats: Lifestyles Director, On-site Facility Manager, and HOA Compliance Officer.
Wesley's first improvement thrust, the landscaping, was continued by Jennifer. Under her direction, the front entrance was redone, the tennis courts updated, and the lakefront area made resident-friendly. This year Jen hopes to give the Amenity Center a refresh by having it repainted and completing some necessary repairs.
"Curb appeal has improved 200% in the last two years," she says.
Increased Sales, Expanded Activities
New life is visibly flowing into the community. There are now 118 homes fully completed. Thirty homes are under construction and AV Homes is closing on four to five new homes per month.
What of the demographics?
"We're changing the vibe of Amelia Walk to include everyone," says Jennifer.
Phase One of the community comprises good-sized lots and higher-priced homes. Many of these have been purchased by retirees. Sixty percent of the residents in Amelia Walk are seniors, including younger seniors in the 50-60-year-old range, and owners of secondary homes.
Phase Two is composed of smaller lots and homes priced under $350,000. These draw younger families with children under age 18.
The age-range of Amelia Walk residents necessitates a dynamic and varied lifestyles program. If anything, this makes the job of Lifestyles Director more interesting for Jennifer. Whereas before her arrival, there were two yearly events and attendance topped out at about 15 people, now 80-100 people show up, and this year's event calendar already includes a Jimmy Buffet cover band and buffet dinner, a Hula Luau, Sangria nights for adults, kids' parties, and Bingo for seniors.
Jennifer looks around Amelia Walk and is excited by the progress that has been made. It's true, there's a lot more to do, and if $250,000 fell out of the sky, she could put it to use immediately. Absent that, she takes the long view and does what she can, leveraging the budget to make the most improvements possible as fast as possible.
The Draw of Amelia Walk
Jennifer believes that Amelia Walk is a great place to live. She points out—to anyone considering home-buying on Amelia Island—that great quality homes are available in Amelia Walk for $150,000 less than homes on other parts of the island. Plus, they are just a twelve minutes' drive from the ocean with excellent restaurants and shopping close by.
There is also the benefit of buying in a community that offers activities and events.
"We have a great niche we're offering," she says. "We have a great Lifestyles program. Other communities nearby have no activities, but at Amelia Walk, homeowners can have everything in one location."
Amelia Walk may have struggled for a few years, but under the competent management of Evergreen and the investment of AV Homes, it has come back to life. The transformation is progressive as funds become available to tackle new improvements. In a few years, it will be built out at 759 homes and will stand as another example of Evergreen's ability to turn a community around and bring it into full bloom.