Aventura Isles—a 690-home gated community with great amenities and 37 acres of parks, located near shopping and dining complexes, two international airports, and the beaches of Fort Lauderdale and Miami.
It's a planned community that has seen property management companies come and go. When Evergreen Lifestyles Management took over in 2015, we were the fourth company in a two-year period to take over management of the community.
Although Aventura is an attractive place to live, it faced a couple of big challenges that compromised the quality of life for residents.
Access Control
The first challenge was access control. Many non-residents were getting into the community unmonitored and there were regular incidents of speeding and vandalism.
To address the first problem, Evergreen's director of security came to Aventura Isles, interviewed several security companies, and selected the one that demonstrated the best ability to implement stricter security measures. Under his direction, post orders were created for guards, which established important protocols. Now anyone coming into Aventura must show a valid driver's license and state the name and address of the person they're going to see. This has greatly reduced non-resident traffic into the community.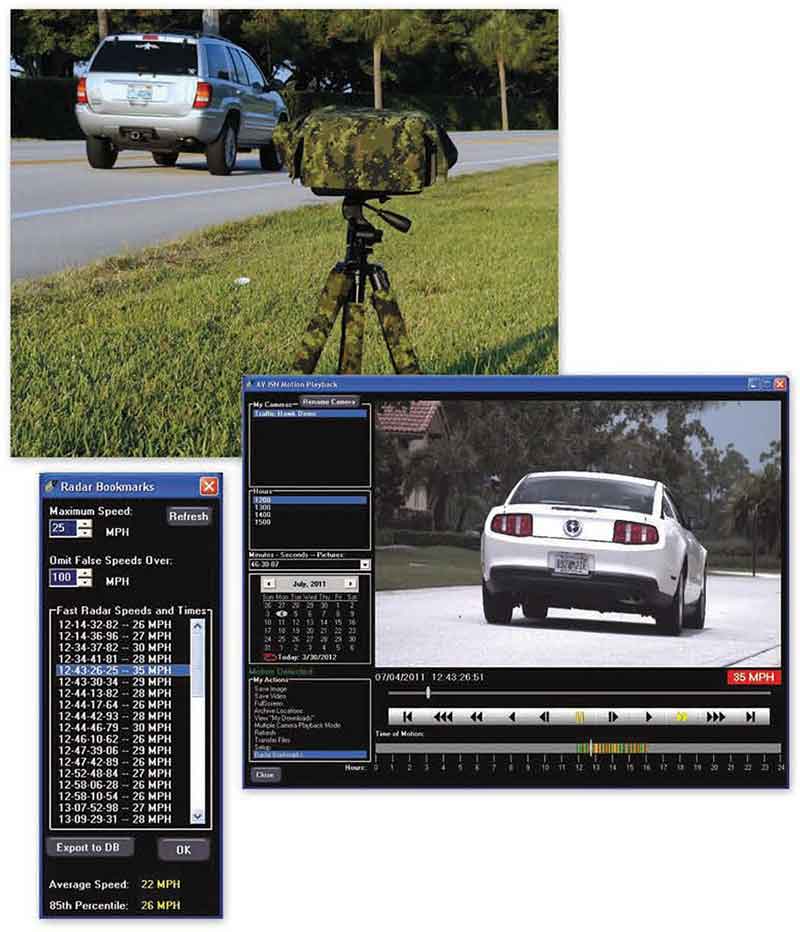 To reduce speeding incidents, Evergreen proposed Traffic Hawk© to Aventura Isles' HOA board of directors. With their acceptance, the hawks were installed. Now that speeding drivers are aware they will be photographed and fined, the number of incidents has dropped significantly.
Unregulated Rental Properties
The second challenge was an imbalance in the ratio of homeowners to renters/guests, and few measures were in place to manage or control the rental properties.
Addressing the situation of the largely unregulated rental properties took time, patience, and research. Evergreen staff went through old documents to identify who owned what property and who was leasing properties to whom. All leased units then had to be approved by Aventura Isle's board of directors with correct information about leasing regulations distributed to all property owners.
Evergreen implemented a centralized software which manages the data about property ownership in the community.
The software also has email blast capability so that all residents with email can be notified easily of weekly news or emergency situations.
Besides getting Aventura Isles' security issues and rental properties under control, Evergreen staff also worked last year to provide events for residents that were just plain fun.
Lifestyle Events
There were four quarterly events last year, held at the clubhouse, with food trucks, bounce houses, and games. They were designed to bring neighbors together to meet each other and get to know each other in a relaxed setting. These quarterly events are planned for 2017 as well.
Evergreen doesn't have a named activities director for Aventura Isles, so the staff all pitch in and work together to plan special events. Last year they also planned seasonal events, which were a hit—trick-or-treating, a haunted house, and Letters to Santa. This year there will probably be an Easter egg hunt, too.
The staff plans to communicate with community residents to see if other kinds of activities or events would be meaningful to them.
When Evergreen took over Aventura Isles, we were excited about the property and at the same time aware of the challenges we faced in its management. As we look back, we're happy about the significant goals reached in 2016, and the fact that Aventura is now a much safer and more stable community.
Evergreen Lifestyles Management reviews by residents as well as Aventura Isles reviews have been consistently positive.
Props to Evergreen staff there that have worked so hard to achieve so much!