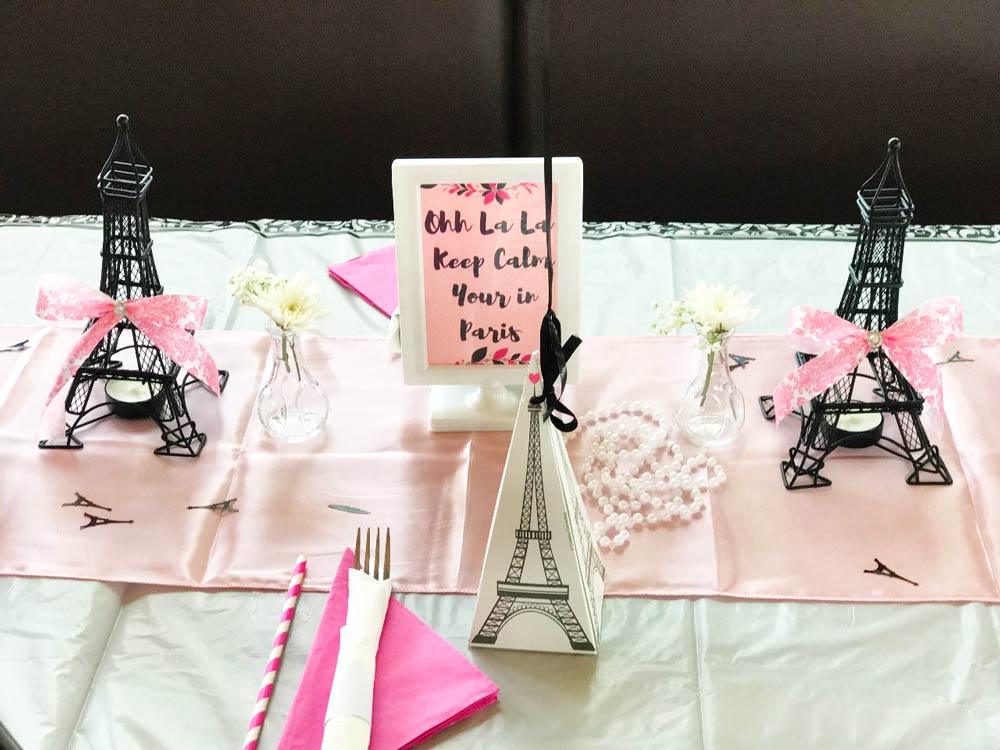 Want to throw a theme party for your community? Here are some ideas, gleaned from several Evergreen Lifestyles Management Lifestyles Directors with experience planning themed events for their residents.
Decide on a Theme
That may sound obvious, but it is the first important step toward a successful event. The theme is what your whole party will be built around. It should be a phrase or a statement that will title your event and determine the slant of your publicity, promotions, decorations, music, food, and entertainment.
Look online for theme ideas. Do a Google search. Check Pinterest. Look at books. Talk to people. Ask other people who plan theme parties.
One Lifestyles Director urges knowing and listening to your residents. "They will tell you want they want, or at least give you ideas."
The theme extends beyond the title to colors, logos and fonts. Once you set the theme, find and establish the images, graphics, and typefaces for your promotions. When you have settled on these (this is the branding), you'll repeat them on every promotional piece you produce—invitations, flyers, posters, and emails. You'll also use them in various versions at the event itself—say, on place-cards or nametags or station signs, etc.
Keep your ideas in a physical or digital file—like in a tab on OneNote—and save pictures, ideas, pins, posts, and concepts.
Research Ideas for Activities and Decorations
You can find a ton of ideas online for theme-related activities and decorations—ideas for both pre-made decorations as well as do-it-yourself ones. If you have a team of volunteer helpers, you can delegate specific projects to individuals on the team. If one volunteer enjoys a particular kind of project (making paper flowers, for instance), hand over that component to them and turn your focus to other things. Teamwork can expand your capabilities for producing a great party.
Remember that it's the details that increase the fun-factor of a themed party. All the extra, ingenious ways you can find to express the theme will be the details that surprise and delight guests and make it memorable.
Vendors and Entertainment
Plan entertainment that matches the theme. Is it a Valentine's dinner? Make sure the musicians or entertainers plan setlists or acts that are about love and Valentines. Is it a luau? Inform your entertainers that island-themed gigs are in order.
Think through what kind of vendors you need: Disc jockeys? Photographers? Caterers? Performers? Get them all booked three months ahead.
Some party features can be manned by your volunteer group or lifestyles team—margarita makers, chocolate fountain, slushy machine, cotton candy machine, dessert cart—but the specialized equipment still requires rental ahead of time. Get the calls for the rentals on your calendar!
Plan Ahead
Many Lifestyles Directors will plan event calendars one and two years out, coming up with theme ideas in one focused up-front planning session. They then calendar those events and set up files for collecting ideas, pictures, vendor names, suppliers, specialty equipment rental companies, and so forth.
Planning ahead gives you time to be creative and fun, gather items, book everything, and identify and enlist volunteers. It also creates space for you to be relaxed and enjoy the anticipation of the coming events.
Sample Themes
Need a few theme party ideas? Evergreen Lifestyles Management Lifestyle Directors offer these ideas to get you started.
A Night in Paris (father/daughter dinner and dance)
DJ "Magic"—a dj that did magic tricks at each table
Eiffel Tower centerpieces with pink balloons
Eiffel Tower confetti on pink silk table runners
A crafts table where the girls made their own crowns
Corsages for each girl
Paris-theme photo backdrop for dad/daughter portraits
Check out all the photos from the Bellalago Father Daughter Dance by clicking here!
Masquerade Dance (Valentine's couples event)
Rented clear-top tent lit with strings of twinkle lights
Lantern centerpieces; chargers and formal napkins
Black and lace masks at each place setting
White balls, rose petals & candles floating in pool
DJ
Cruise-style portrait backdrop
Candy cart
Luau
Grass skirts from the dollar store can decorate tables (or staff!)
Polynesian dancers/show
Cater outdoor pig roast
Colorful tablecloths and napkins
High School Reunion
Old-fashioned candy table
Tables for old photos/high school yearbooks/memorabilia
Tables with red & white checked cloths
Centerpieces: record album with 6-pack of glass Coke bottles
Photo booth with props
Posters of old cars and movies and movie stars
DJ
Chili Cook Off
Host provides space, tables for each participant, tasting cups, spoons, aluminum pans, sternos
Participants provide one gallon chili, recipe, creative chili name, table decorations that accompany chili theme
Italian Dinner
Paper placemats with pictures of Italy or Italian map
Centerpieces of empty 28-oz cans of tomatoes with fresh basil bouquets or cellophane-wrapped pasta varieties with big red ribbon
Caterer provides main course; residents bring appetizer or salad
"I Love Lucy" movies