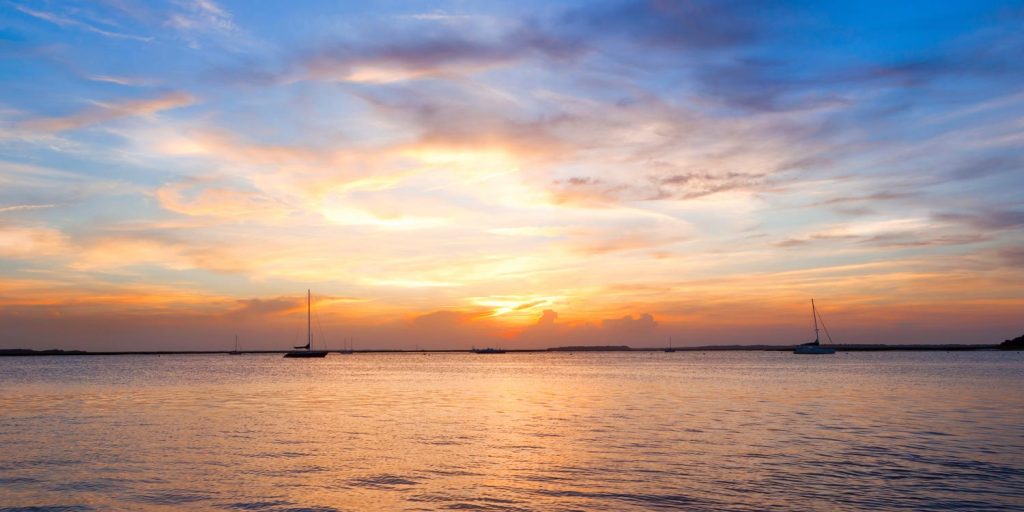 How do you become a heavy hitter in an industry? A company with a reputation for comprehensive capabilities delivered well? One that clients seek out and peers respect?
This is the challenge that faces Evergreen Lifestyles Management (ELM) in northeast Florida.
Somewhat the new kid on the block in this corner of the state, ELM is committed to demonstrating management excellence and to becoming a solid contender in the line-up of property management companies serving the area.
2015 Beginnings
It was only in 2015 that ELM acquired its first northeast Florida property–Amelia Walk in Fernandina Beach, a stone's throw from the Georgia border. This was a distressed community that had suffered bankruptcy, dormancy, and a revolving door of management-company leadership.
In the year and a half that followed the acquisition of Amelia Walk, ELM also added to its portfolio five more northeast Florida communities: Red Hawk HOA, Old Still HOA, Stone Creek Landing HOA, TrailMark HOA with Six Mile Creek CDD, and The Grove at Bannon Lakes HOA.
Starting Small
Wesley Hunt leads the charge as ELM's Regional Manager for North Florida.
"We have taken on a number of smaller communities in order to get our name out in the area," he says. "Developers and builder clients are a connected group, and many of the decision makers in these groups know each other and work closely with one another in one fashion or another. Our goal is to break through to this group, even on a smaller level, and make our name known amongst those individuals so that we may one day have an opportunity to introduce ourselves and show them what we bring to the table in the community management field."
The largest of ELM's northeast Florida properties is Trailmark HOA coupled with Six Mile Creek CDD, a whole-community acquisition where there will be a total of 1,800 homes at build-out.
Red Hawk HOA is a sub-association of the Tamaya Master-planned community in Jacksonville and will have 144 homes at build-out. This is the first Lennar Homes community in North Florida that ELM is managing and Wesley believes it represents a very positive step for ELM in the area. He hopes to be able to foster a long-lasting relationship with Lennar Homes by showing them what ELM is capable of providing their communities.
"We are excited about this opportunity with Lennar," he says, "and we hope that it will yield larger and more complex community management opportunities with them in the future."
Relationship Building
Trace Fellows, ELM's Business Development Officer for northeast Florida, is reaching out to developers, builders, and homeowner-run boards alike. He is actively setting up meetings to get in front of these decision-makers to show them Evergreen's platform and the ground-breaking community management software it brings to the table.
In these meetings, Evergreen demonstrates its ability to take on and handle properties that run the gamut: small communities that need help, small communities that just need maintenance, or large ones that require on-site staff, a full maintenance program, and CDD facility and HOA management.
Some developers in the region are not familiar with Evergreen's portfolio in other parts of the state, which includes the management of Solivita in Kissimmee (central Florida)—a 4,300-home over-55 community that contains a large village center, golf course, a huge resort-style amenities complex called The Palms, and smaller clubhouse/pool centers scattered throughout individual neighborhoods.
So, despite its demonstrated capacity elsewhere, ELM is building relationships and paying its dues, so to speak, as it works to create a name for itself in this new region.
Ground-Breaking Management Software
ELM's new management software will give it leverage in the industry. The ground-breaking technology that sets ELM apart from other property management companies is an upgraded software with a public front end website and a highly-interactive back end portal. The portal is accessible to community residents, prospective buyers, developers, builders, sales staff, and board members.
The user interface allows for a full range of capabilities, including work order submissions and updates, assessments, violation-letter tracking, event RSVPs, and community-specific news updates. It allows each community in effect to have its own professional, functional, interactive website tailored specifically for each community and even each resident.
ELM's expansion into northwest Florida requires patience, a long view, the willingness to start small, and a commitment to investing in relationships. Wesley Hunt acknowledges that being the new kid comes with some uncertainties and frustrations. However, it also brings the excitement of possibilities, growth potential, and being in on the ground floor of establishing ELM as the leader in property management in the region.